Apple Siri
From HCE Wiki - The Human Cognitive Enhancement Wiki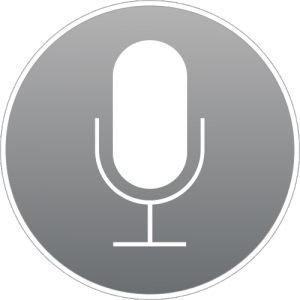 Siri, or Speech Interpretation and Recognition Interface, is an intelligent personal assistant from the American company Apple Inc. The users interact with Siri via a natural language interface. Siri is able to search for data and answer questions based only on a vocal input. The underlying algorithms learn user's habits and personal language and better itself in order to deliver more individualized results.[1] The user can invoke Siri by saying "Hey Siri" or by double-tapping the device's Home button.[2]
Siri originally started as an iOS app created by a technology start-up of the same name which was founded by Dag Kittlaus, Tom Gruber, and Adam Cheyer in 2007[3] The aim was to offer a "virtual personal assistant technology" which would be a new way for the users to interact with their devices. The company was acquired by Apple, Inc. in 28 April 2010, and the app was integrated into the following version of iOS with the introduction of the iPhone4S.[4][5][6]
It is rumoured that Apple Inc. will release a desktop version of Siri in the summer of 2016.[7]
Main characteristics
Siri uses natural language comprehension that processes the spoken information and then sends the query to be search, retrieve the data, and translate it back to spoken language to the user. The app itself does not conduct any search. The front-end merely consist of the speech recognition engine developed by Nuance Communications, Inc.[8] that comprehends what the user is saying and sends the translated query to Apple servers. There, the user query is analysed and relevant information is retrieved from the database and the Internet.[9] Siri is able to help the user with their task organization, text messaging, looking up services, social networks management, locating people, entertainment and more. It can directly interact with popular Internet services such as Facebook, Rotten Tomatoes, Wolfram Alpha, Yahoo Sports, as well as the Apple services ecosystem and the features present on the device Siri is installed on.[10][11]
Siri does not de-construct sentences to discrete linguistic units but instead treats the key words as objects and constructs the search appropriately.[5]
Historical overview
The development of Siri begins with the Defense Advanced Research Projects Agency (DARPA) creating the PAL (Personalized Assistant that Learns) research funding program.[12] This funding spawned the CALO, or Cognitive Assistant that Learns and Organizes, collaboration of which SRI International was a member.[13] The CALO was a five-year program to develop a new artificial intelligence assistant that would help military commanders with their duties.[14] This assistant would learn the user's habits and learn to be more efficient in assisting them.[15][16] The following excerpt from The Huffington Post describes CALO's abilities:
Say your colleague cancelled shortly before a meeting. CALO, knowledgeable about each person's role on a project, could discern whether to cancel the meeting, and if needed, reschedule, issue new invitations and pin down a conference room. If the meeting went ahead as planned, CALO could assemble (and rank) all the documents and emails you'd need to be up to speed on the topic at hand. The assistant would listen in on the meeting, and, afterwards, deliver a typed transcript of who said what and outline any specific tasks laid out during the conversation. CALO was also able to help put together presentations, organize files into folders, sort incoming messages and automate expense reports, among a host of other tasks. - BOSKER, Biance, SIRI RISING: The Inside Story Of Siri's Origins -- And Why She Could Overshadow The iPhone, 22 January 2013, The Huffington Post[5]
This project eventually inspired Adam Cheyer and former Motorola employee Dag Kittlaus to work on their own virtual assistant. Cheyer, Kittlaus, and several other SRI employees (Mark Drummond (then SRI's executive director of ventures and licensing), Norman Winarsky (vice president of SRI Ventures and a member of Siri's board), Didier Guzzoni (then Cheyer's Ph.D. student), William Mark (then vice president of SRI's information computing sciences division and a principal investigator for CALO) first envisioned the idea of Siri in 2007. They subsequently founded the Siri, Inc. company and secured funding from Morgenthaler and Menlo Ventures.[17][18]
The development of Siri begun at a great speed. The release of iPhone 3GS, a smartphone with enough processing power to run Siri, breakthroughs in voice recognition technologies, and opening of the iTunes app marketplace, immensely helped the development of the Siri app, which was originally planned to be text-only at first. The company released the app on 4 February 2010, then for iPhone 3GS only. On 28 April Apple Inc. purchased the start-up for an undisclosed sum.[19]
Gary Morgenthaler said in an interview for Tech Crunch that "Siri is the precursor to a revolution in search that provides far more intelligence in filtering results." This was in response to Eric Schmidt of Google defending Google's dominant position among the web search engines before the American Senate a year before. Siri was then released for 3 weeks and was still considered to be in beta.[20]
Several months before Apple Inc. acquired Siri, Verizon Communications contracted Siri Inc. to make their product an integral part of the upcoming series of Android smartphones but the deal was cancelled after Apple purchased the start-up.[5]
http://www.novaspivack.com/technology/how-hisiri-works-interview-with-tom-gruber-cto-of-siri
http://www.macworld.co.uk/news/mac-software/siri-for-mac-launch-date-os-x-wwdc-3536158/
https://www.linkedin.com/pulse/story-behind-siri-man-who-made-her-danielle-newnham
http://techcrunch.com/2012/03/25/the-future-of-the-virtual-personal-assistant/
Purpose
Siri is a intelligent personal assistant available on products from the American company Apple Inc.
Company & People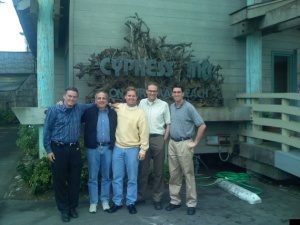 Important Dates
2004 - DARPA introduces the PAL program that gives funding to research aiming to develop an intelligent personal assistant. SRI International receives a substantial sum and begins their work as a part of the CALO collaboration.[33]
2007 - Siri Inc. is founded. It is a spin-off from the DARPA funded SRI International research into AI.
4 February 2010 - Siri Inc. releases the Siri app.
28 April 2010 - Apple Inc. acquires the company.
4 October 2011 - Siri is integrated into the iOS operating system with the introduction of iPhone 4S.[34]
Enhancement/Therapy/Treatment
Enhancement - Apple Siri is a personal assistant that acts on behalf of the user and can quickly help him search for information and carry out several tasks such as day planning, messaging, entertainment, and information retrieval.
Ethical & Health Issues
http://blog.gsmarena.com/siri-cracked-open-its-secrets-revealed/
http://www.wired.com/2013/04/siri-privacy/ this new program, they say, will be able to teach itself, giving it almost limitless capabilities
http://www.forbes.com/sites/ciocentral/2012/01/30/apples-siri-the-truth-is-shes-no-bandwidth-hog/#6578df536eee bandwith
Public & Media Impact and Presentation
http://techcrunch.com/2011/11/02/siri-why-are-you-so-underwhelming/
http://www.engadget.com/2011/10/04/iphone-4s-hands-on/
http://techcrunch.com/2009/05/27/siri-the-virtual-assistant-that-will-make-everyone-love-the-iphone-even-more/
http://techspecs-hossain.blogspot.cz/2013/07/siri.html
http://fortune.com/2012/12/20/in-piper-jaffray-re-test-siri-raises-her-grade-from-a-d-to-a-c/
http://www.theguardian.com/technology/2011/nov/20/voice-recognition-apple-siri?newsfeed=true
Public Policy
Related Technologies, Projects or Scientific Research
http://www.wired.com/2014/08/viv/ ("this new program, they say, will be able to teach itself, giving it almost limitless capabilities")
http://www.chicagotribune.com/bluesky/originals/chi-dag-kittlaus-viv-bsi-20150323-story.html
http://www.theverge.com/2014/8/12/5994325/viv-labs-siri-founders-creating-new-more-powerful-ai
https://patentscope.wipo.int/search/en/detail.jsf?docId=WO2011088053
References